Easter is just around the corner so there's no doubt that if you're a chocolate lover then the weekend can't come soon enough.
Here are a few organic Easter eggs for you to choose from: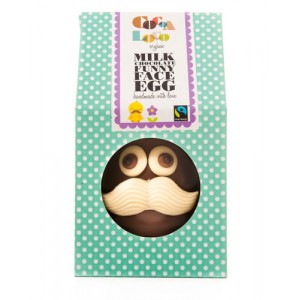 Organic Cocoa Loco Mr Moustache milk chocolate Easter egg, £12 from John Lewis. 225g
Pretty coloured packaging which would make for a nice gift. (If you don't eat it first)  It looks small but the milk chocolate is really thick and is filled with chocolate buttons.  Wales on-line rated it as  4.5/5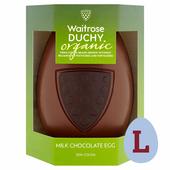 Duchy Waitrose Organic Easter Egg 250g
A Smooth and Creamy Organic Milk Chocolate Egg Embossed with Deliciously Rich 70% Cocoa Organic Dark Chocolate
Was £8.99 now £8.00 at www.ocado.com
Supporting The Prince's Charities
Sales of Waitrose Duchy Organic products provide a donation to The Prince of Wales's Charitable Foundation.
This year, over £2.5m will be donated to the Foundation, supporting good causes across the UK. Since 2009, you've helped to raise over £14m for initiatives such as the Duchy Future Farming Programme, which helps farmers develop more sustainable farming practices.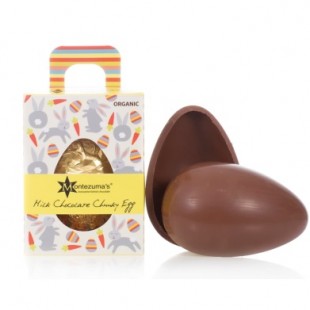 Organic Milk Chocolate Chunky Egg 150g 7.99
Chunky hollow Easter Eggs made with our finest organic chocolate.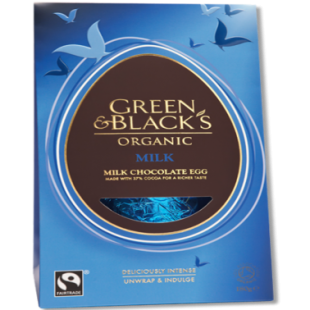 Green and Black's Milk Easter Egg 165g £6.59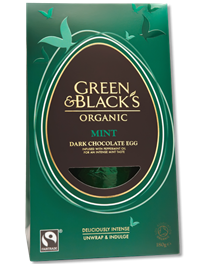 Green and Black's Mint Easter Egg 165g £6.59
Green and Black's are available in most supermarkets too.
Enjoy!